khattemeethedesires
A set of carefully curated candles for ultimate relaxation.
Mystical scents that create a calming ambiance.
Soothing aromas to alleviate stress and promote tranquility.
Ensures a clean and long-lasting burn.
Beautifully packaged for gifting or personal indulgence.
Regular price
Rs. 1,499.00
Regular price
Sale price
Rs. 1,499.00
Unit price
per
Sale
Sold out
Share
View full details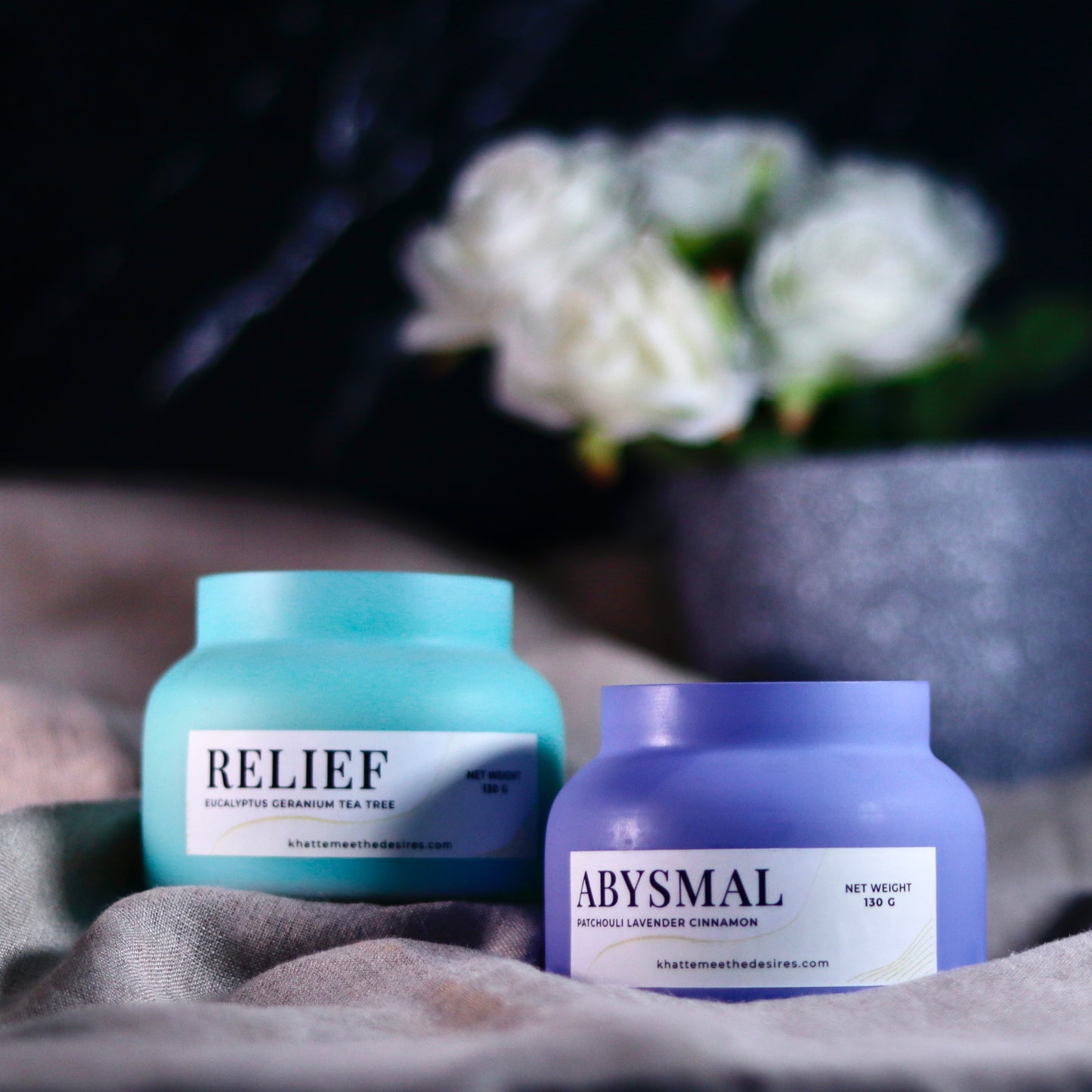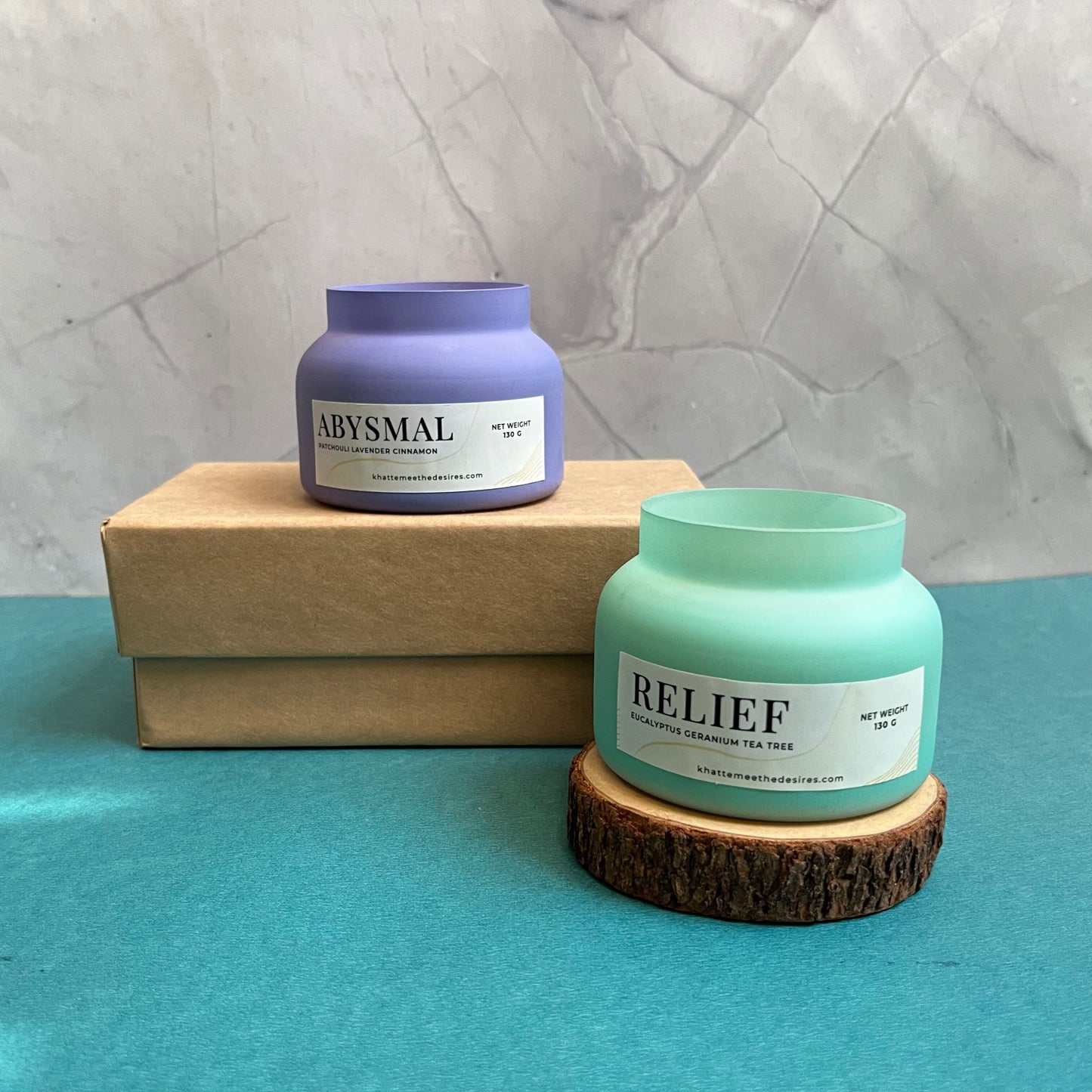 Product Description
Description

Introducing our Quad Pots Candle Combo, a delightful assortment of
candles designed to provide ultimate relaxation and tranquility. Encased
in a rigid cardboard box, appropriately named "Abysmal and Relief,"
this gift set exudes luxury and elegance. Immerse yourself in the
captivating scents of the "Abysmal" candles, offering a mystical and
calming aroma that transports you to a world of serenity. Experience the
soothing essence of the "Relief" candles, expertly crafted to alleviate
stress and promote a sense of calmness. Each candle is carefully
hand-poured with high-quality wax, ensuring a clean and long-lasting
burn. Whether it's a gift for yourself or a loved one, the Quad Pots
Candle Combo promises to be a therapeutic treat, enhancing any space
with relaxation and peace.

Details

Length - 17 cm
Breadth - 9 cm
Height - 7 cm
Weight - 615g