khattemeethedesires
Perfect forifting: A luxurious scented candle ideal for special occasions andifts.

Generous Burn Time: Enjoy up to 27 hours of fragrant bliss.

Natural Soy Wax: Clean and eco-friendly burn for a healthier atmosphere.

Cork Finish Jar: Adds an elegant touch to your space.

Captivating Fragrance: A harmonious blend of fruity sweetness and woody warmth.
Regular price
Sale price
Rs. 999.00
Unit price
per
Sale
Sold out
Share
View full details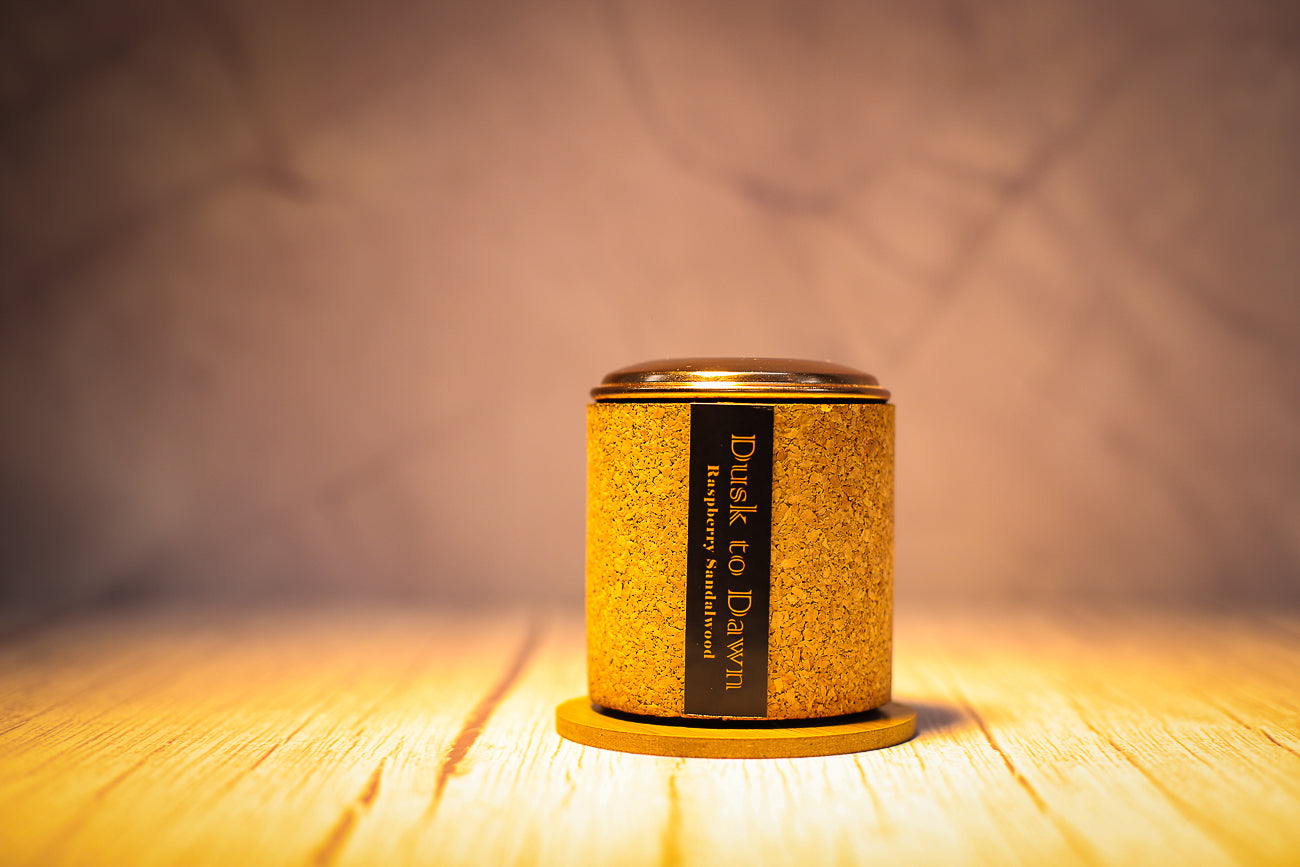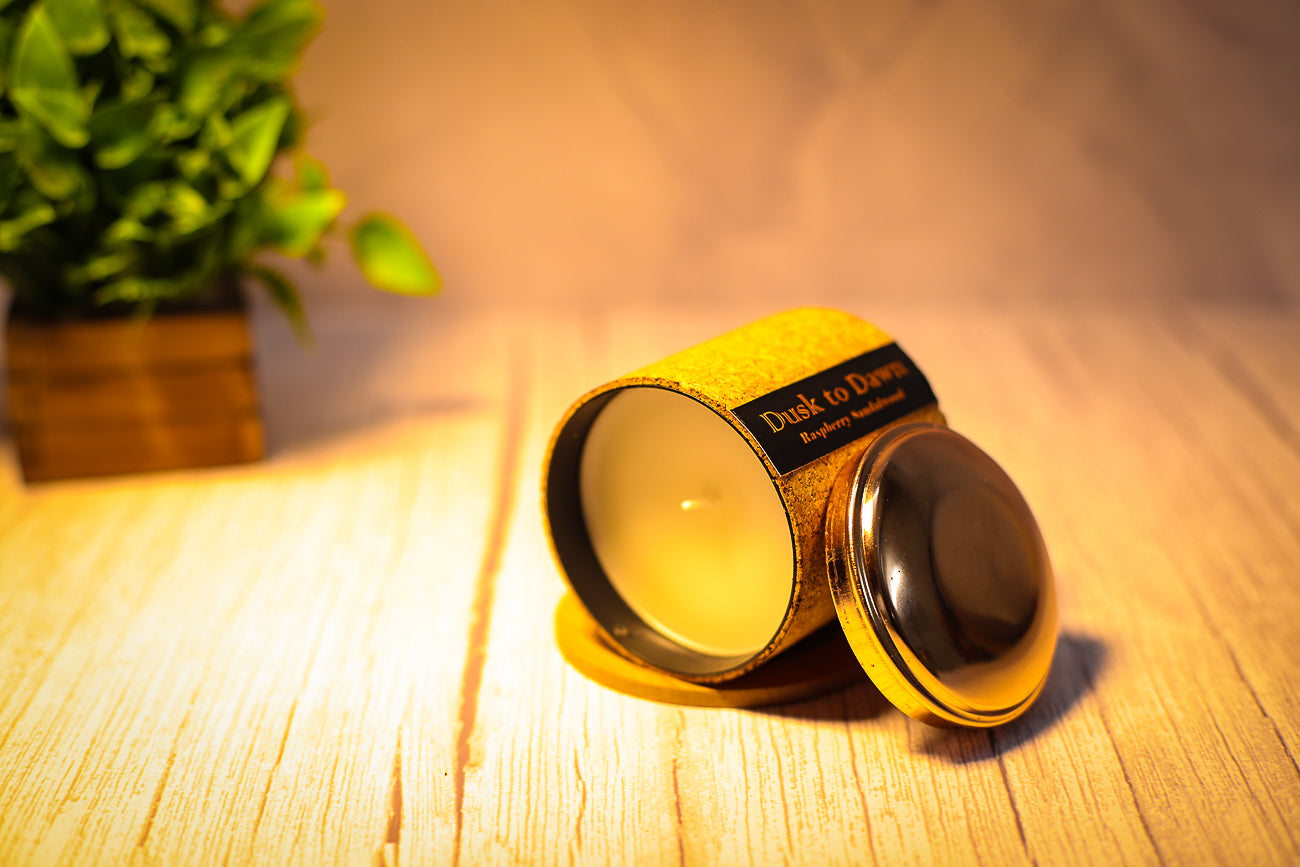 Product Description
Description

Introducing our Dusky Candle, a luxurious scented candle perfect forifting or
indulging in a sensory experience. This exquisite candle features the
captivating fragrance of Raspberry Sandalwood, creating a harmonious
blend of fruity sweetness and woody warmth. Encased in a charming Cork
finish jar, it adds a touch of elegance to any space. Crafted with
natural Soy wax, it ensures a clean and eco-friendly burn. With 200g of
wax and aenerous burn time of 27 hours, this luxury scented candle
allows for extended enjoyment. Elevate your ambiance and indulge in the
allure of our Dusky Candle, a perfect choice for fragranced candles
lovers.
Details

Bottom Diameter 7.5 cm
Top Diameter 7 cm
Height 8.5 cm
Candle Weight 360 g
Wax Weight 200 g
Burn Time 27 hours