khattemeethedesires
Harness the power of Love.

Housed in a white frosted tub with golden metal lid.

Each candle provides up to 35 hours of indulgence.

Experience the soothing and aromatic ambiance.

Enjoy the captivating aroma of Vanilla, Rose and cinnamon.
Regular price
Rs. 1,499.00
Regular price
Sale price
Rs. 1,499.00
Unit price
per
Sale
Sold out
Share
View full details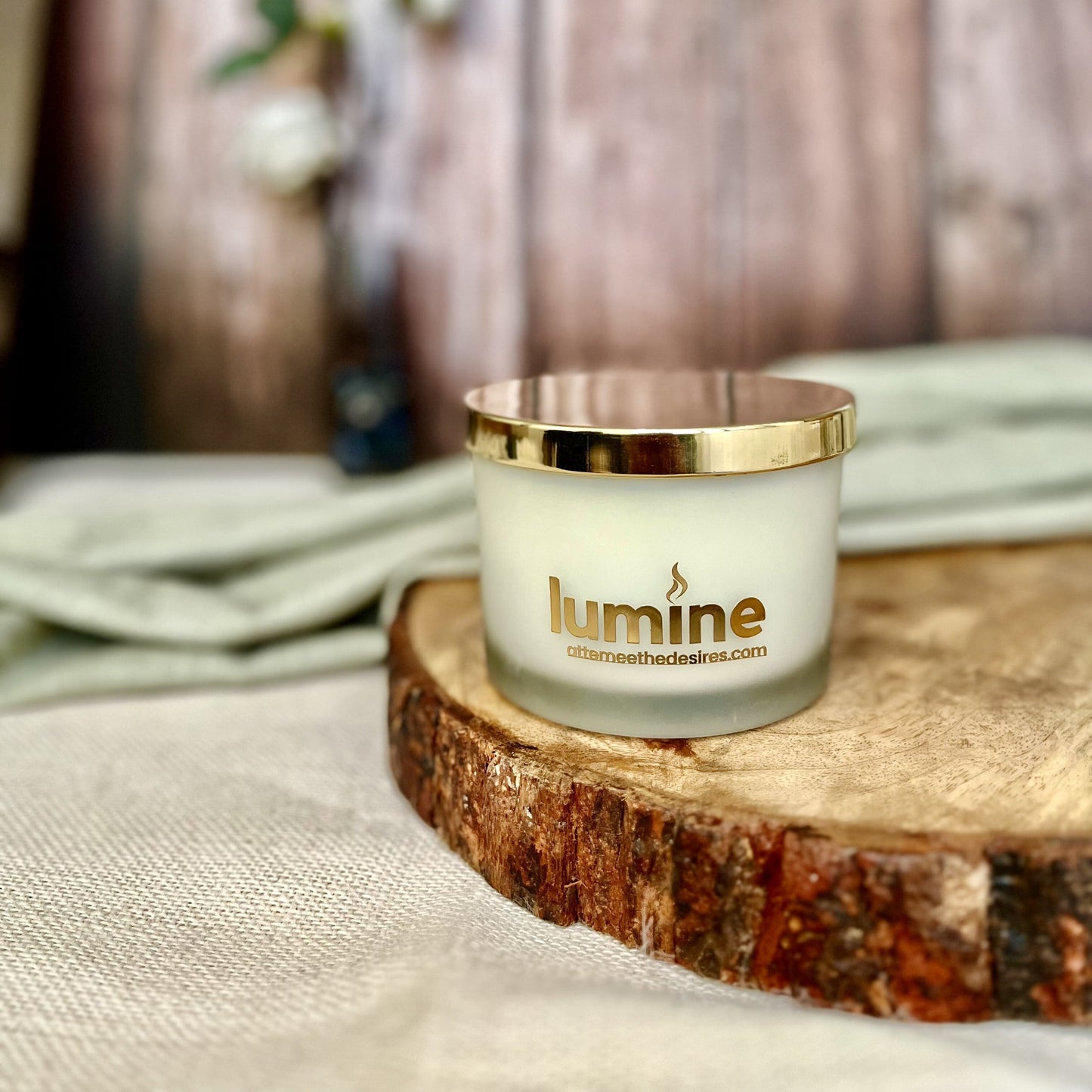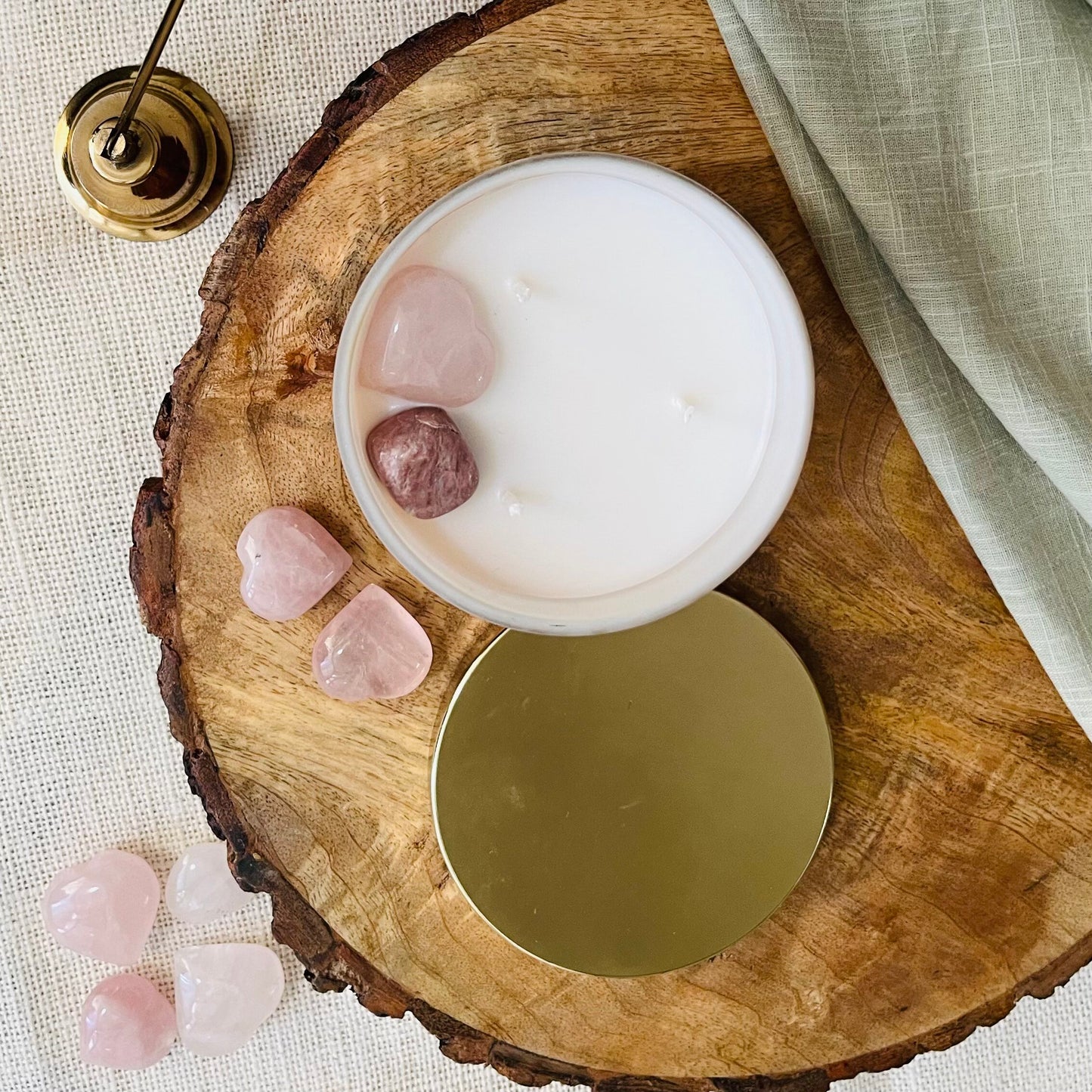 Product Description
Description

Introducing Lumine Candles, an enchanting blend of Vanilla, Rose, and Cinnamon that
ignites the essence of love. These aromatic candles are carefully
crafted using Soy wax, offering a clean and eco-friendly burn. Infused
with the natural healing properties of a heart-shaped Rose Quartz, each
Lumine candle carries an added touch of significance. With 250g of wax
and an impressive burn time of 35 hours, immerse yourself in the
soothing fragrance and gentle glow that envelops your space. The Lumine
candle is elegantly presented in a white frosted tub with a golden metal
lid, adding a touch of sophistication to any decor. Indulge in the
captivating aromatherapy experience of Lumine candles and let love
permeate your surroundings.
Details

Bottom Diameter 9.5 cm
Top Diameter 10.5 cm
Height 7.5 cm
Candle Weight 625 g
Wax Weight 250 g
Burn Time 35 hours