khattemeethedesires
Eco-friendly and soothing ambiance.

Housed in a white frosted tub with golden metal lid.

Each candle provides up to 35 hours of indulgence.

Experience the enchanting blend of Lavender & Mint
Regular price
Rs. 1,499.00
Regular price
Sale price
Rs. 1,499.00
Unit price
per
Sale
Sold out
Share
View full details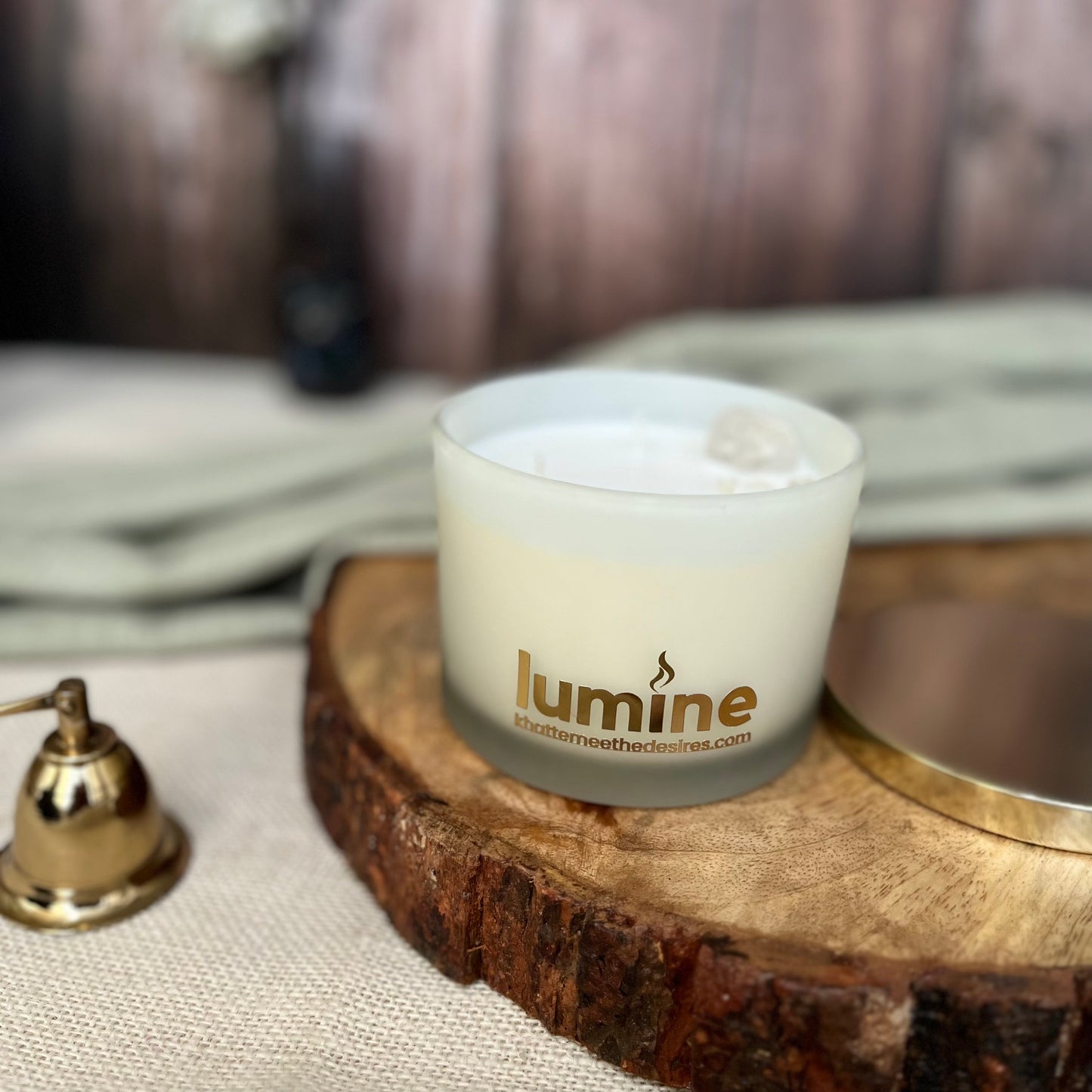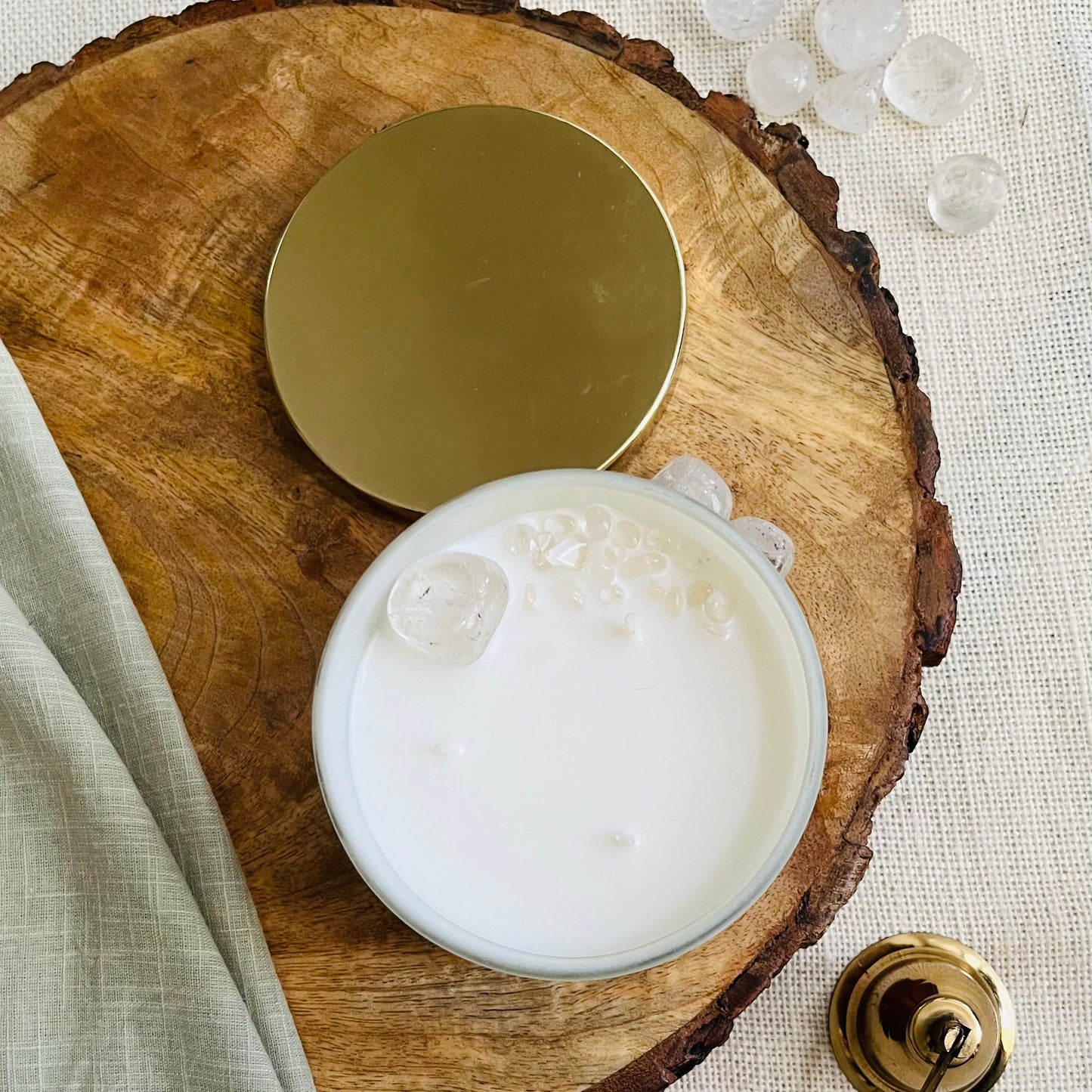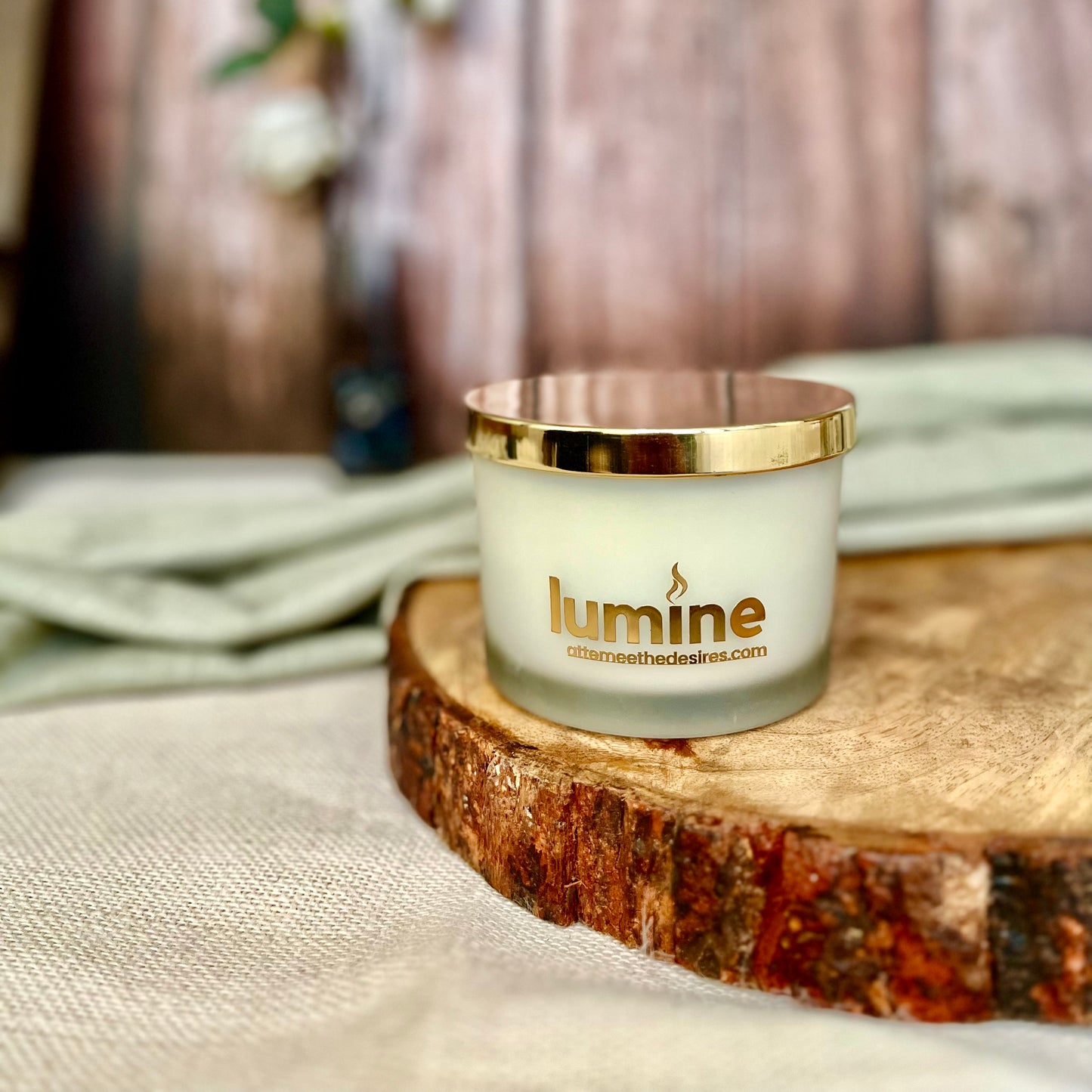 Product Description
Description

Introducing Lumine Candles, an exquisite blend of fragrances designed to bring
peace and serenity to your space. The soothing combination of Lavender
and mint creates a tranquil ambiance, promoting relaxation and calmness.
These aromatherapy candles are enhanced with a natural healing stone,
the clear quartz, amplifying their significance and positive energy.
Crafted with Soy wax, they offer a clean and eco-friendly burn. With
250g of wax and a burn time of 35 hours, these aromatic candles provide
long-lasting indulgence. The candles are elegantly housed in a white
frosted tub with aolden metal lid, adding a touch of luxury to your
decor. Immerse yourself in the serenity of Lumine Candles, perfect for
creating a peaceful and rejuvenating atmosphere.
Details

Bottom Diameter 9.5 cm
Top Diameter 10.5 cm
Height 7.5 cm
Candle Weight 625 g
Wax Weight 250 g
Burn Time 35 hours