khattemeethedesires
Soothing Fragrance Blend: Eucalyptus,geranium, and Tea Tree for throat comfort.
Enjoy 17 hours of aromatic bliss.
Experience the therapeutic effects of this candle.
Elevate your ambiance with the best fragrance candles.
Create a sanctuary of relaxation and comfort.
Regular price
Sale price
Rs. 699.00
Unit price
per
Sale
Sold out
Share
View full details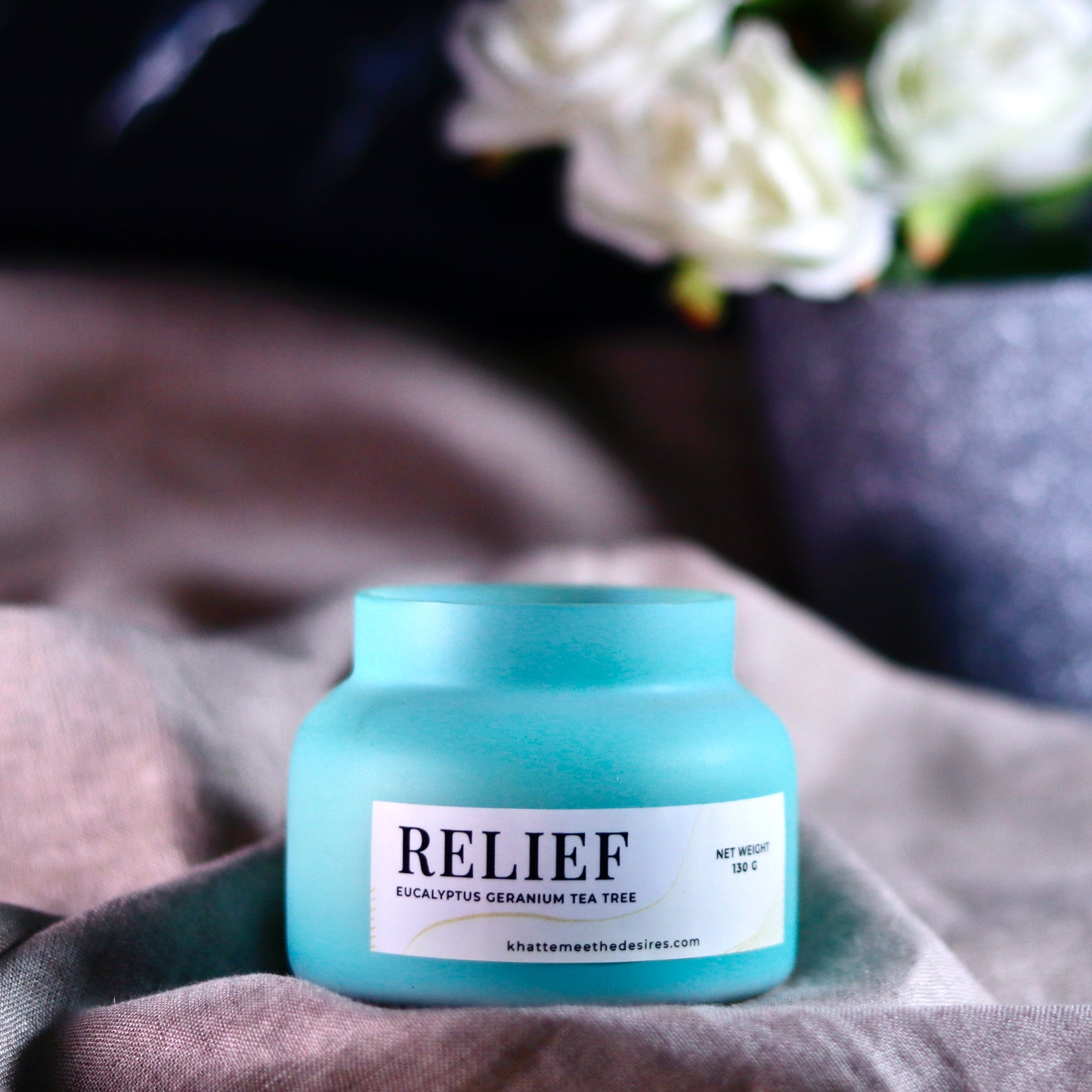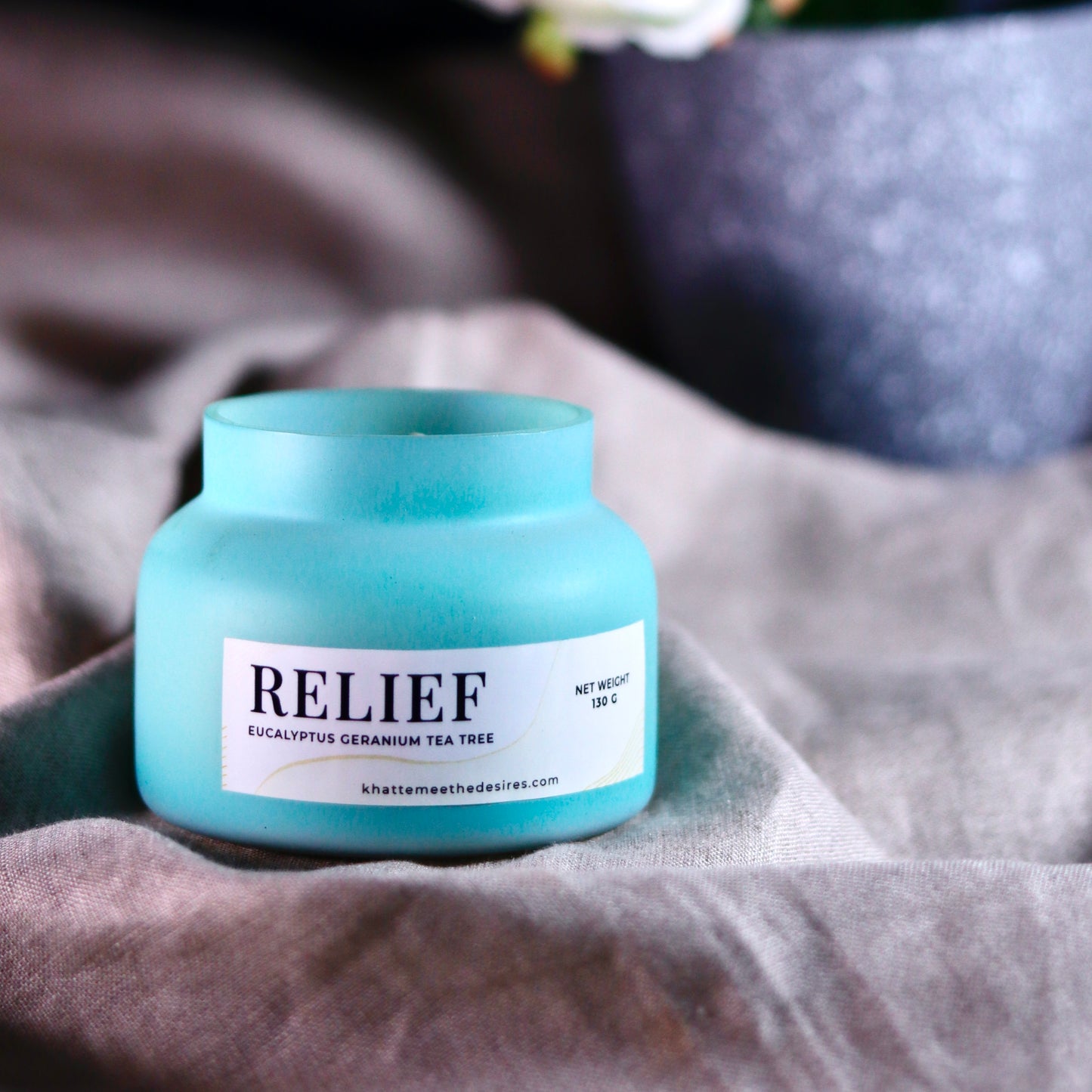 Product Description
Description

Introducing "Relief," our Throat Comfort Candle, meticulously crafted to offer a soothing experience. Infused with a blend of Eucalyptus, Geranium, and Tea Tree fragrances, this candle is designed to provide relief and promote a sense of well-being. With 130g of premium wax, it offers a burn time of 17 hours, ensuring long-lasting indulgence.
Immerse yourself in the therapeutic benefits of aromatherapy as this candle fills your space with its comforting aroma. "Relief" is not just a candle; it's a sanctuary of calmness and relaxation. Treat yourself to the best fragrance candles and indulge in the luxury of scented candles that uplift both your senses and your spirits.

Details

Bottom Diameter - 7.5 cm
Top Diameter - 5.5 cm
Height - 8 cm
Candle Weight - 250 g
Wax Weight - 130 g
Burn Time - 17 hours