khattemeethedesires
Majestic Fragrance: Choose from Sandalwood and Black Oudh varieties.
Royal Jar Design: Available in deep red and black with a mercury finish.
Natural Soy Wax: Enjoy a clean and eco-friendly burn.
Extended Burn Time: Indulge for up to 16 hours.
Stylish Lid: Enhance the presentation with a regal touch.
Regular price
Sale price
Rs. 650.00
Unit price
per
Sale
Sold out
Share
View full details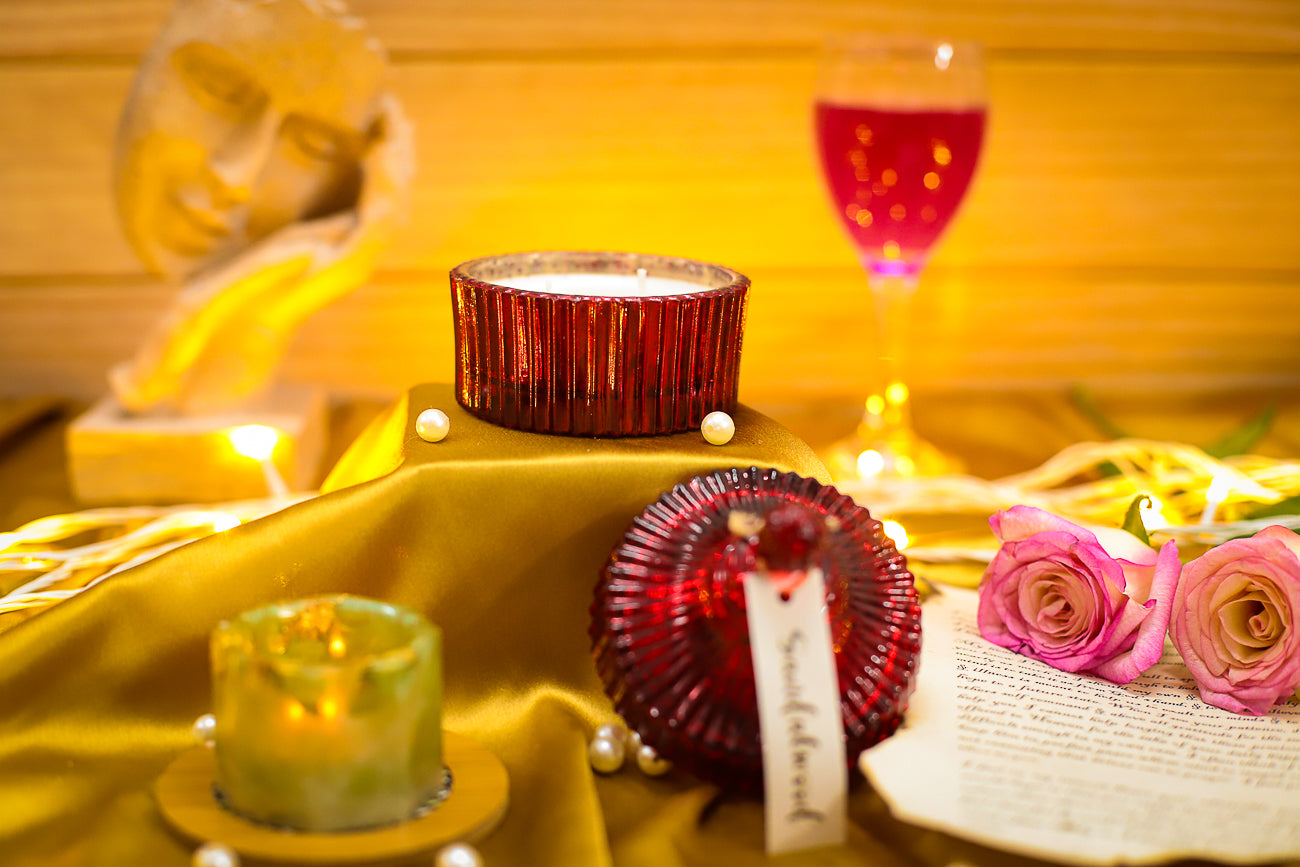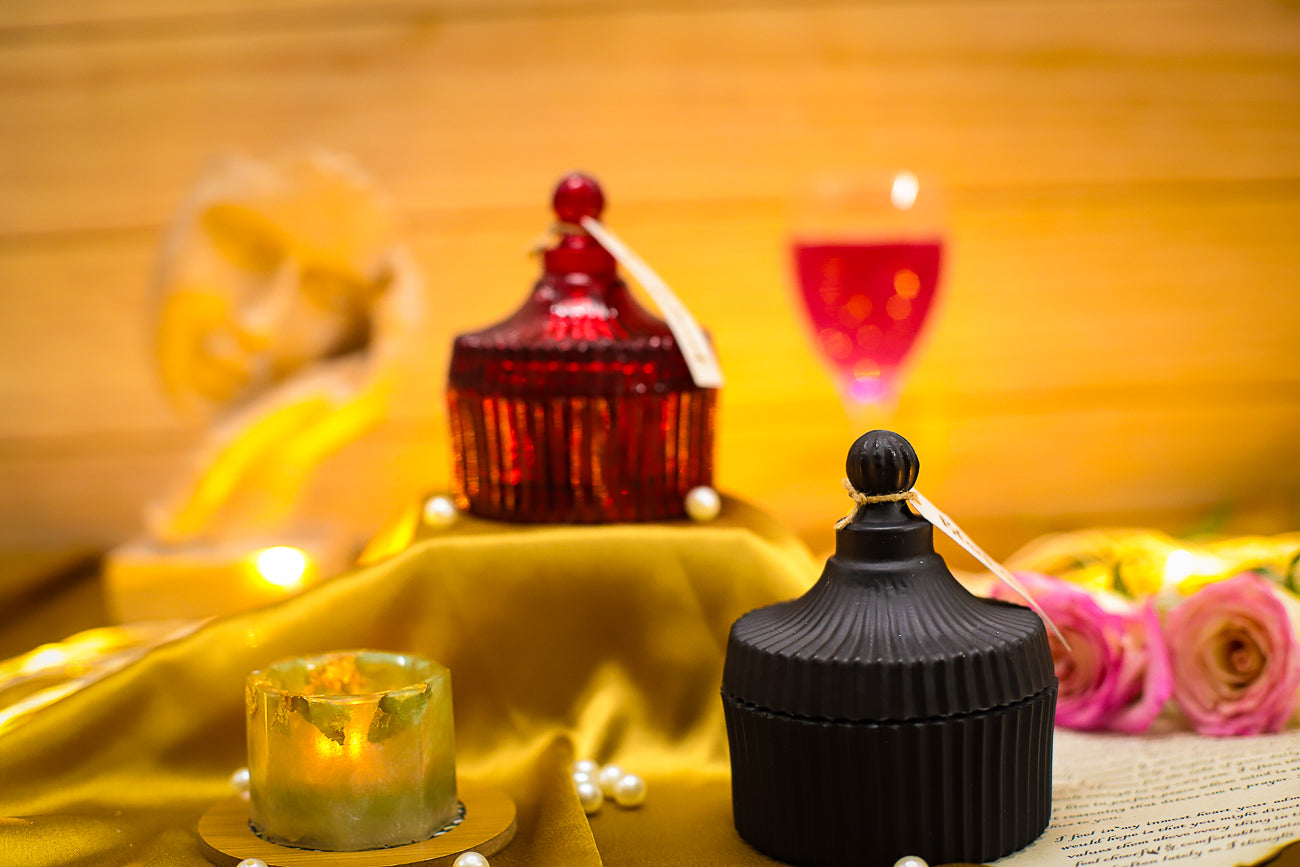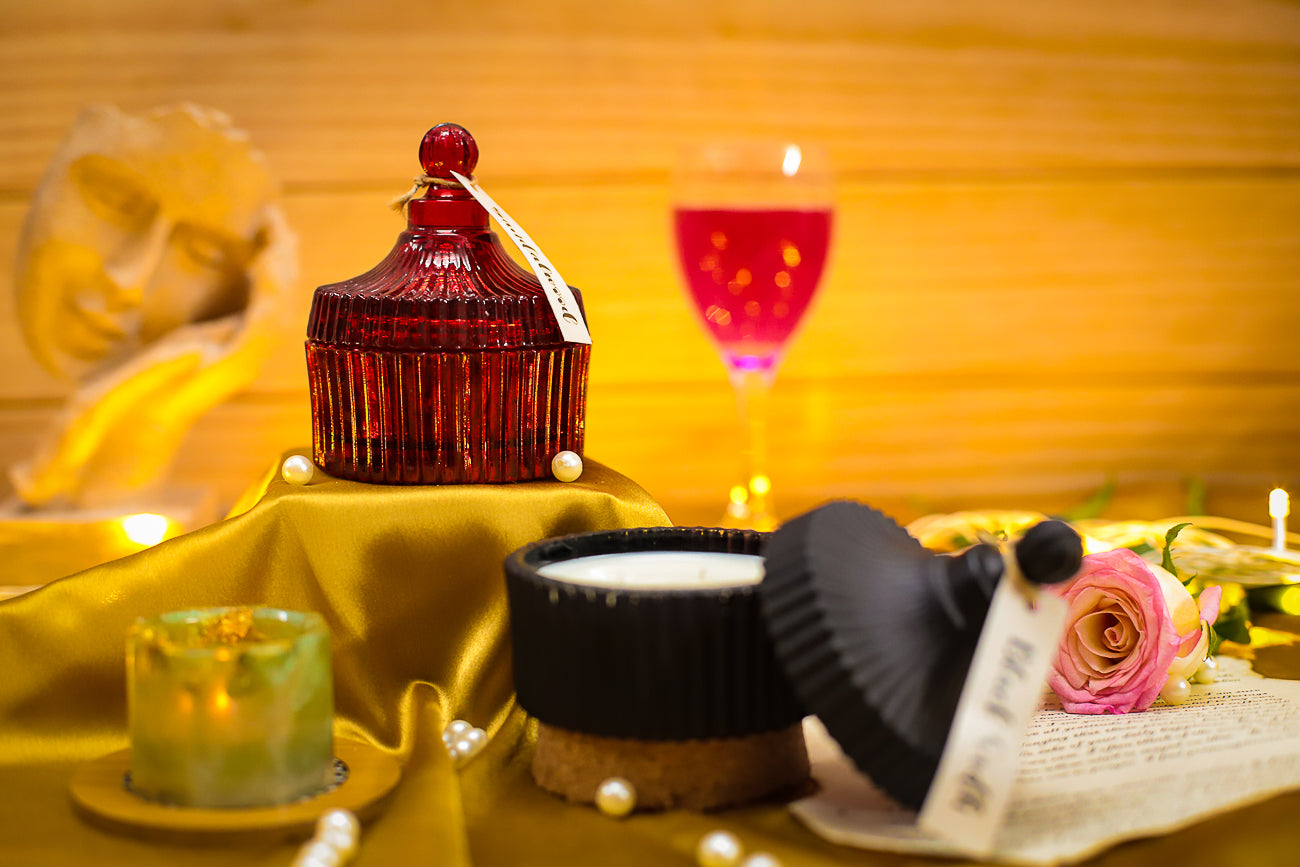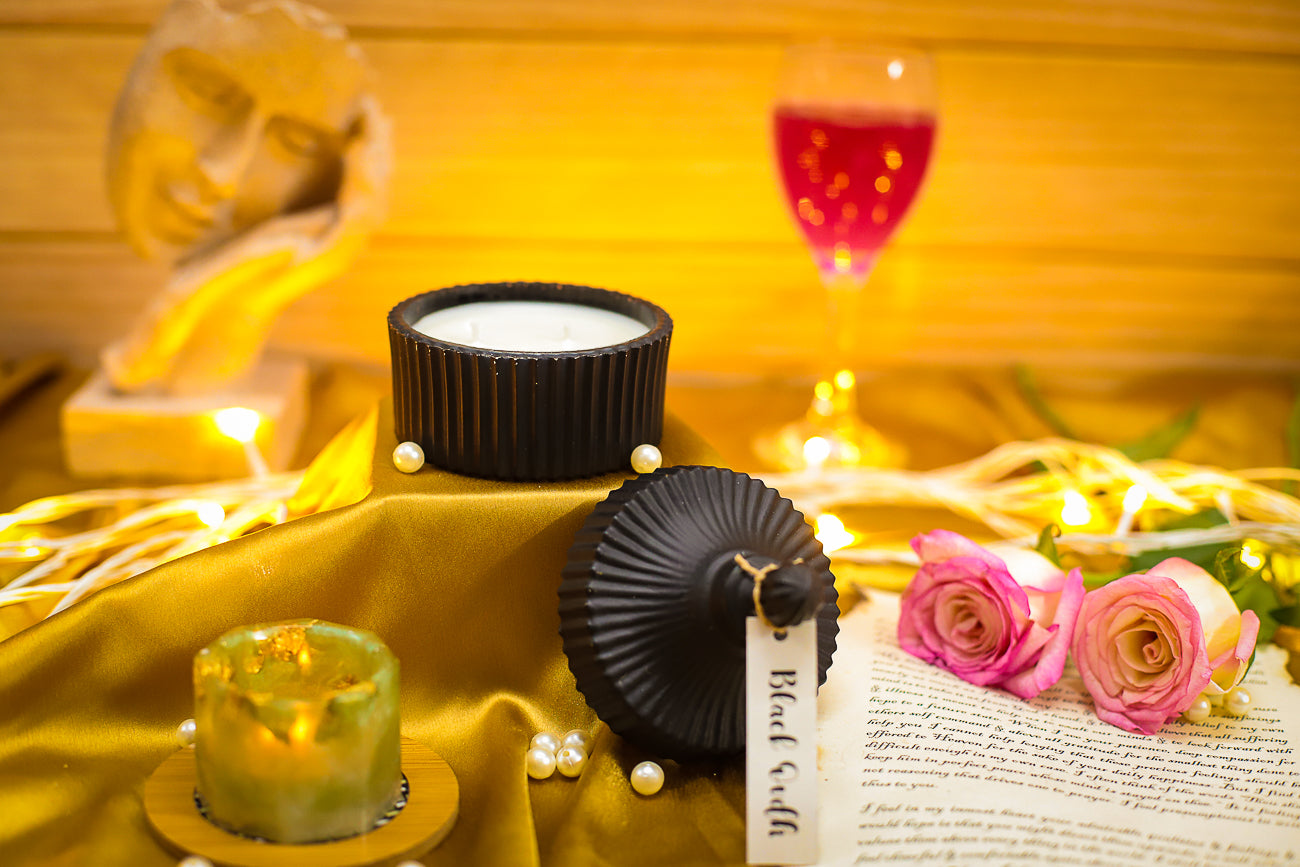 Product Description
Description

Introducing our Royal Arabian Candle, a majestic addition to your home
decor. This exquisite candle offers two fragrance varieties - Sandalwood
and Black Oudh - each evoking a sense of luxury and opulence. Encased
in a stunning Royal jar, available in deep red and black with a mercury
finish, it adds an elegant touch to any space. Made with natural Soy
wax, this candle ensures a clean and eco-friendly burn. With 120g of wax
and a burn time of 16 hours, it provides long-lasting indulgence. The
candle is complemented by a stylish lid, adding a regal touch to its
presentation. Perfect for candle decoration at home, table settings,
Diwali decorations, or room decor, our Royal Arabian Candle is a
statement piece that enhances the ambiance with its captivating
fragrance and exquisite design.

Details

Bottom Diameter 8.7 cm
Top Diameter 9.5 cm
Height 12 cm
Candle Weight 520 g
Wax Weight 120 g
Burn Time 16 hours