khattemeethedesires
Two candles, Nidra and Swapna, for a peaceful sleep experience.
Nidra calms the mind and promotes restful sleep.
Swapna induces serene dreams for a blissful night's rest.
Relax and unwind as these candles create a tranquil ambiance.
Perfect present for those seeking restful sleep and relaxation.
Regular price
Rs. 1,499.00
Regular price
Sale price
Rs. 1,499.00
Unit price
per
Sale
Sold out
Share
View full details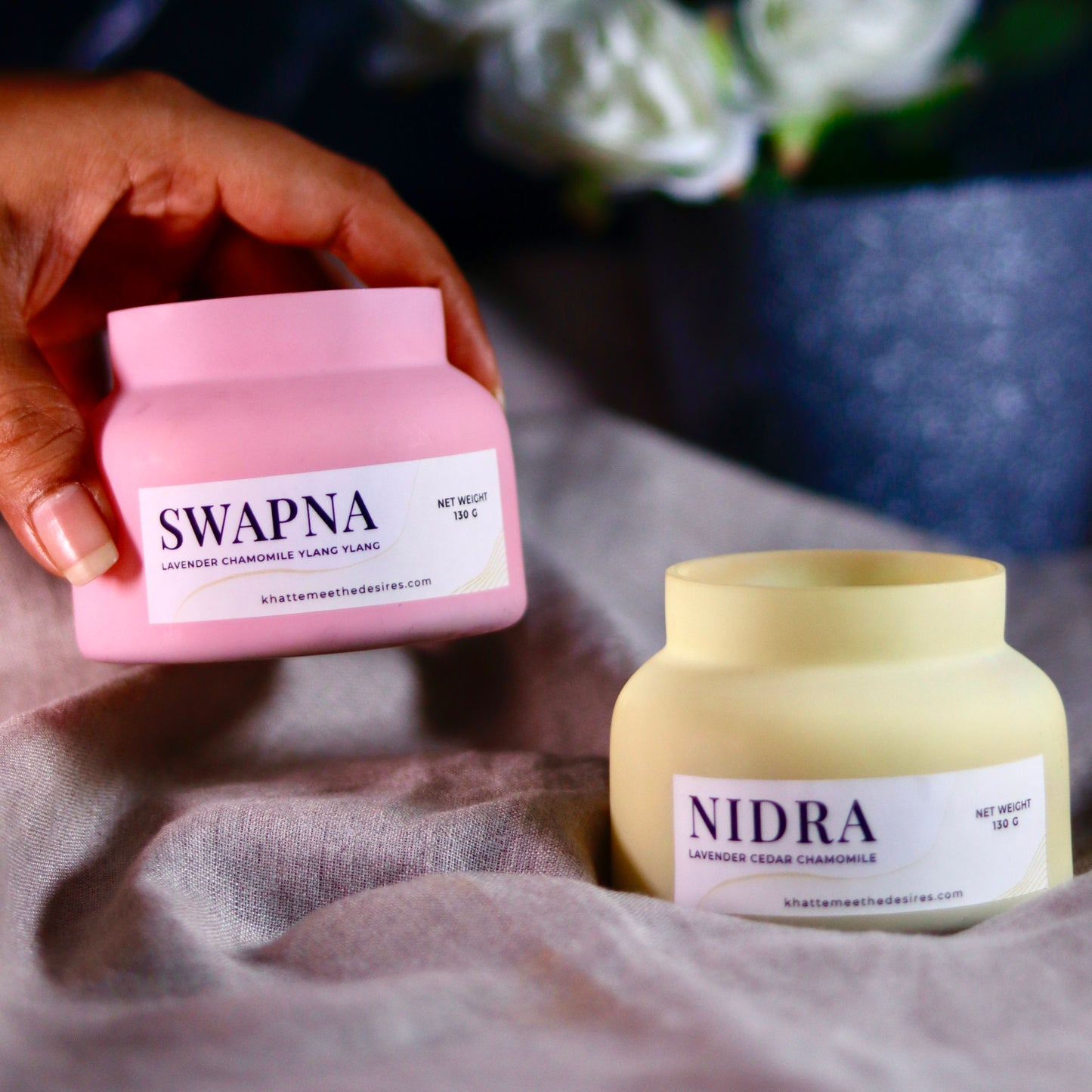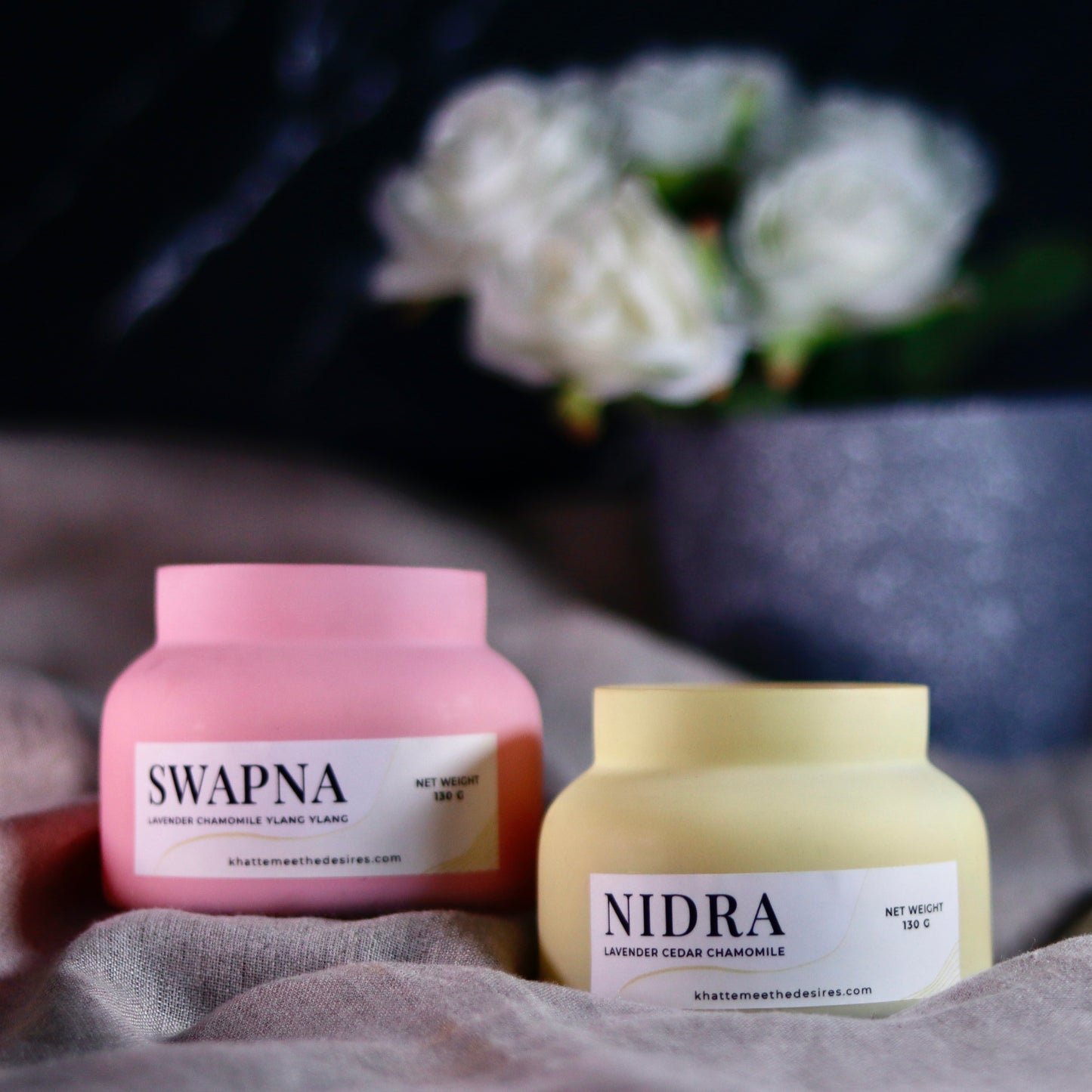 Product Description
Description

Introducing our Quad Pots Candle Combo, the perfect duo named Nidra and
Swapna, designed to promote restful sleep and serene dreams. Encased in a
rigid cardboard box, this set is a gift of tranquility and
rejuvenation. Nidra, with its calming blend, helps ease the mind into a
peaceful slumber. Swapna, on the other hand, guiding you into blissful
dreams throughout the night. Embrace the power of aromatherapy as these
candles create a serene ambiance, melting away stress and promoting
relaxation. This combo is a thoughtful gift for yourself or your loved
ones, ensuring nights of deep sleep and sweet dreams.

Details

Length - 17 cm
Breadth - 9 cm
Height - 7 cm
Weight - 615g