khattemeethedesires
Let "Sukoon" bring balance and calmness to your space.

Immerse yourself in the serenity of luxury scented candles.

Enjoy 16 hours of tranquil burn time.

Experience the captivating fragrance of Tropical Sunset.

Expertly crafted for a touch of artisanal elegance.
Regular price
Sale price
Rs. 699.00
Unit price
per
Sale
Sold out
Share
View full details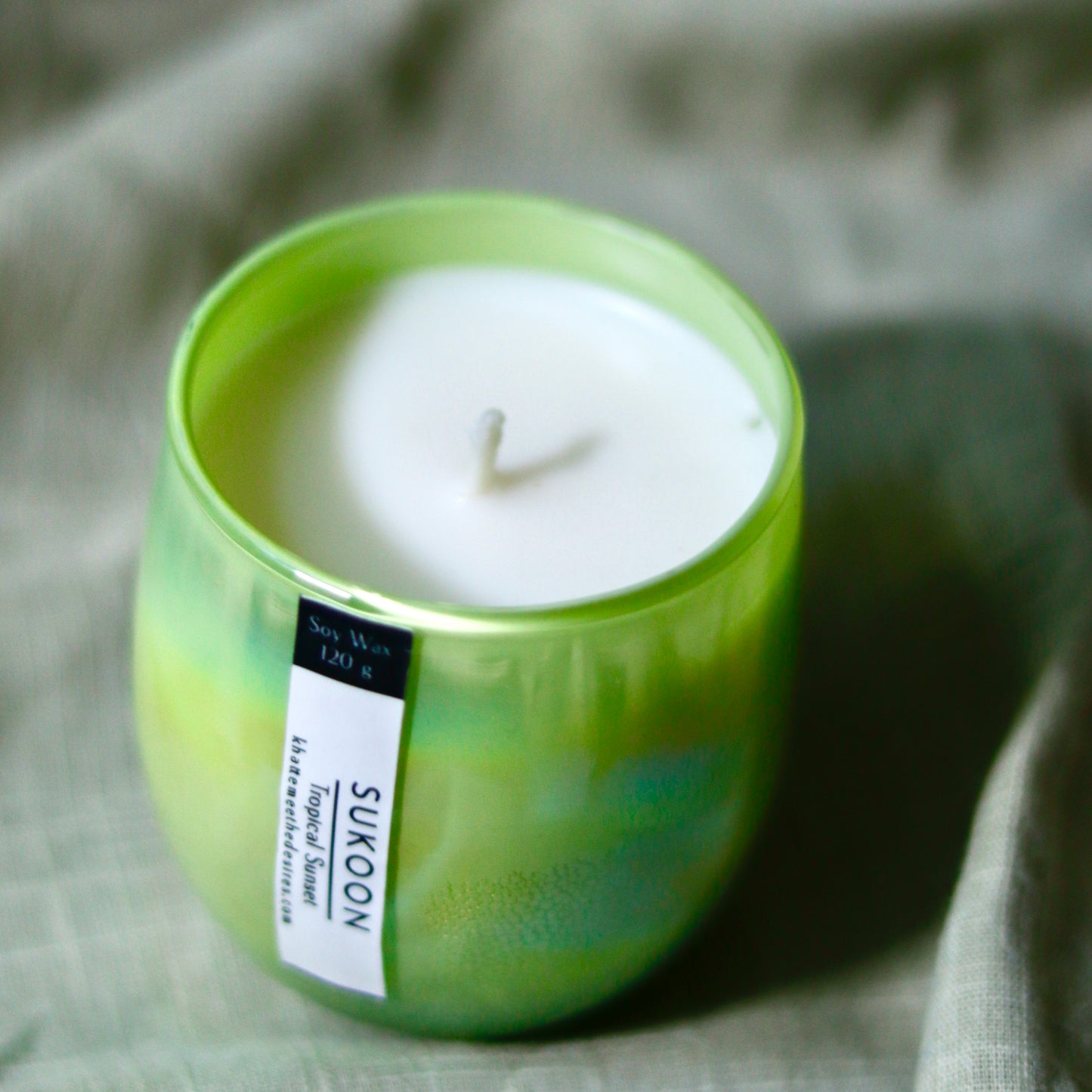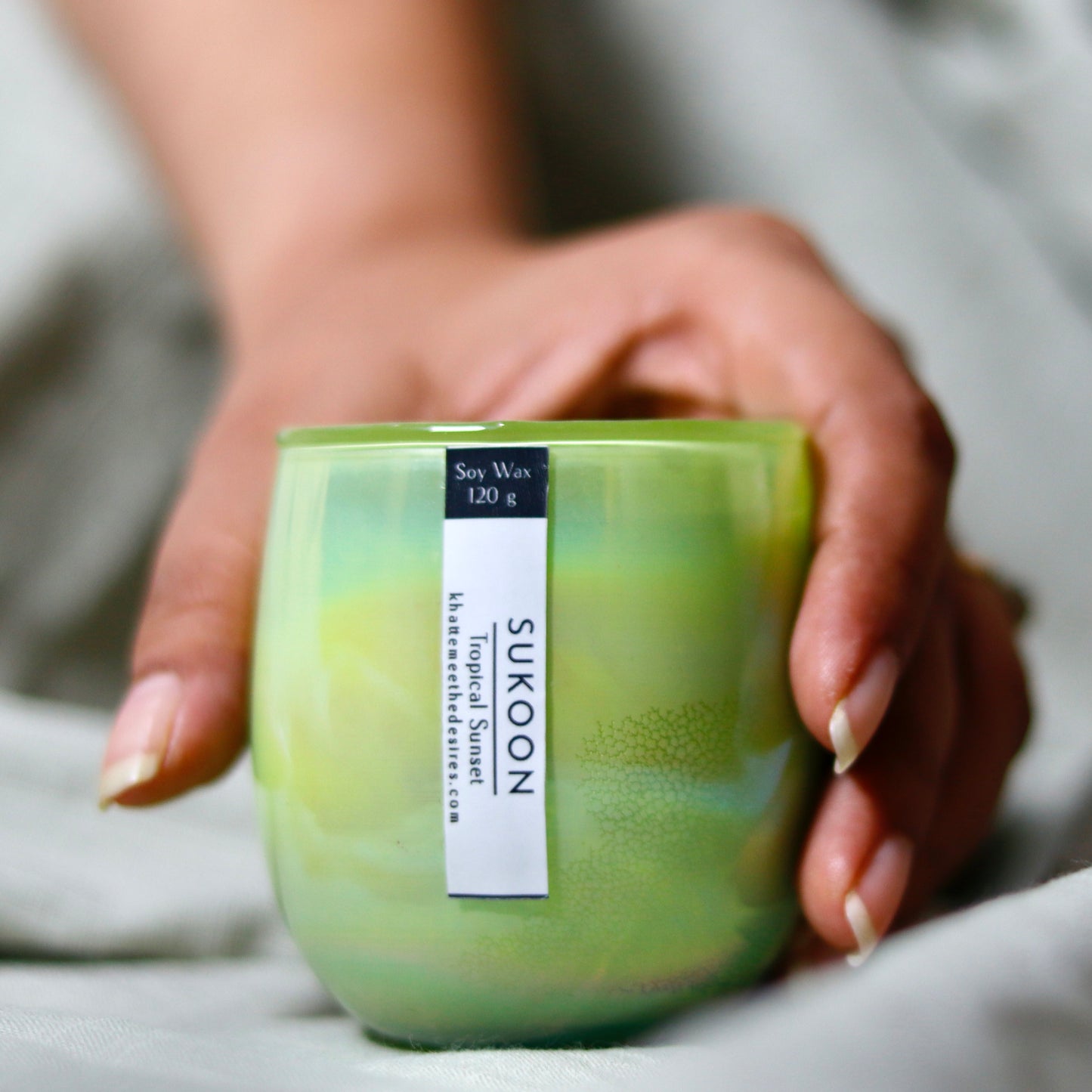 Product Description
Description

Introducing "Sukoon," our handmade stabilizing candle that emanates the mesmerizing
fragrance of Tropical Sunset. Crafted with care, this luxury scented
candle offers a serene and calming ambiance to any space. With 120g of
high-quality wax, it provides a long burn time of 16 hours, allowing you
to enjoy its tranquil presence for extended periods. "Sukoon" is more
than just a candle; it is an exquisite indulgence that brings a sense of
peace and balance to your surroundings. Immerse yourself in its
enchanting fragrance and let the soothing flicker of its flame create an
oasis of tranquility.
Details

Bottom Diameter 3.5 cm
Top Diameter 6 cm
Height 7 cm
Candle Weight 220 g
Wax Weight 120 g
Burn Time 16 hours