khattemeethedesires
Unparalleled Aromatic Experience

Up to 27 hours of indulgent aromatherapy.

Enjoy a clean and eco-friendly burn.

Enhance your ambiance with a touch of elegance.

Experience the invigorating fusion of these enticing scents.
Regular price
Sale price
Rs. 599.00
Unit price
per
Sale
Sold out
Share
View full details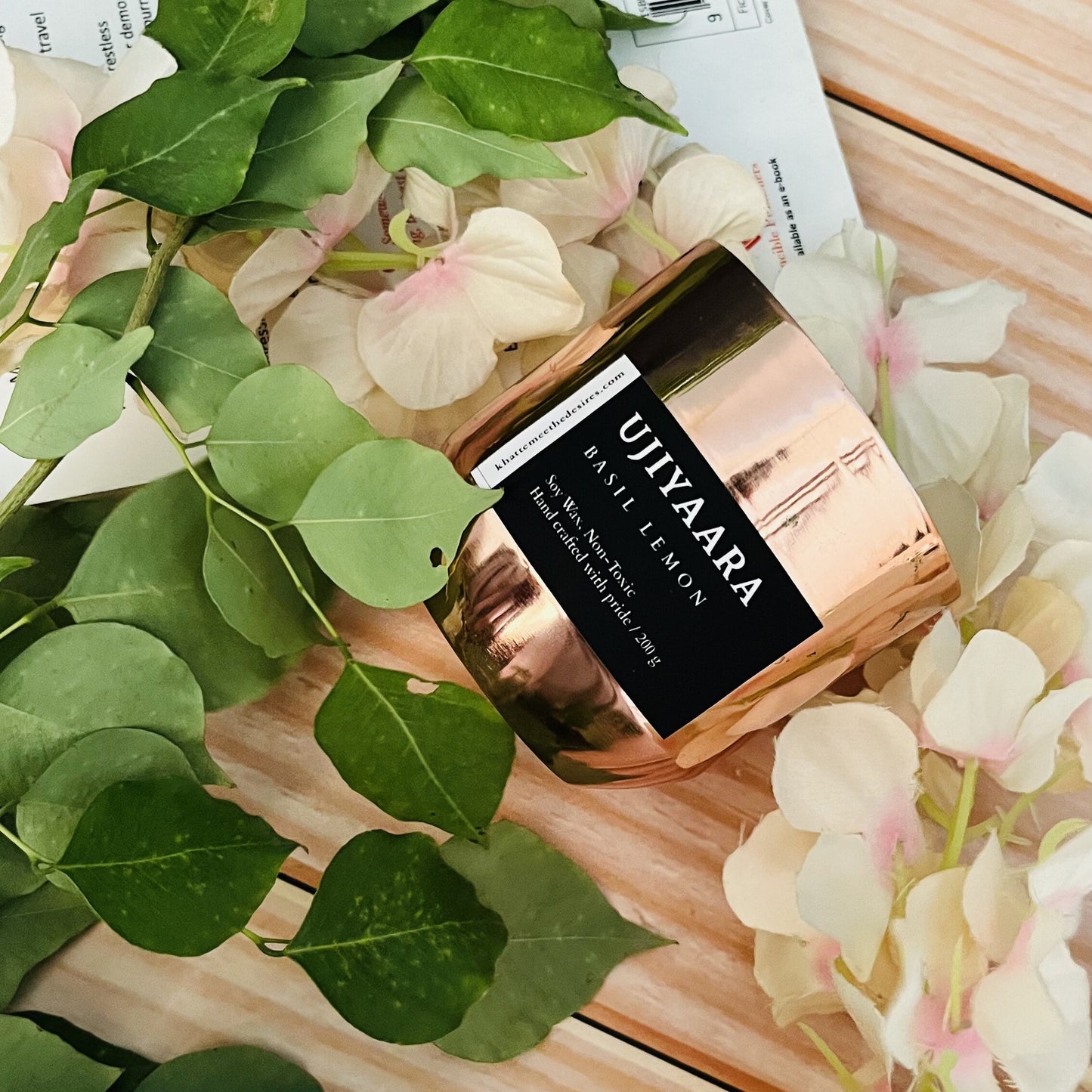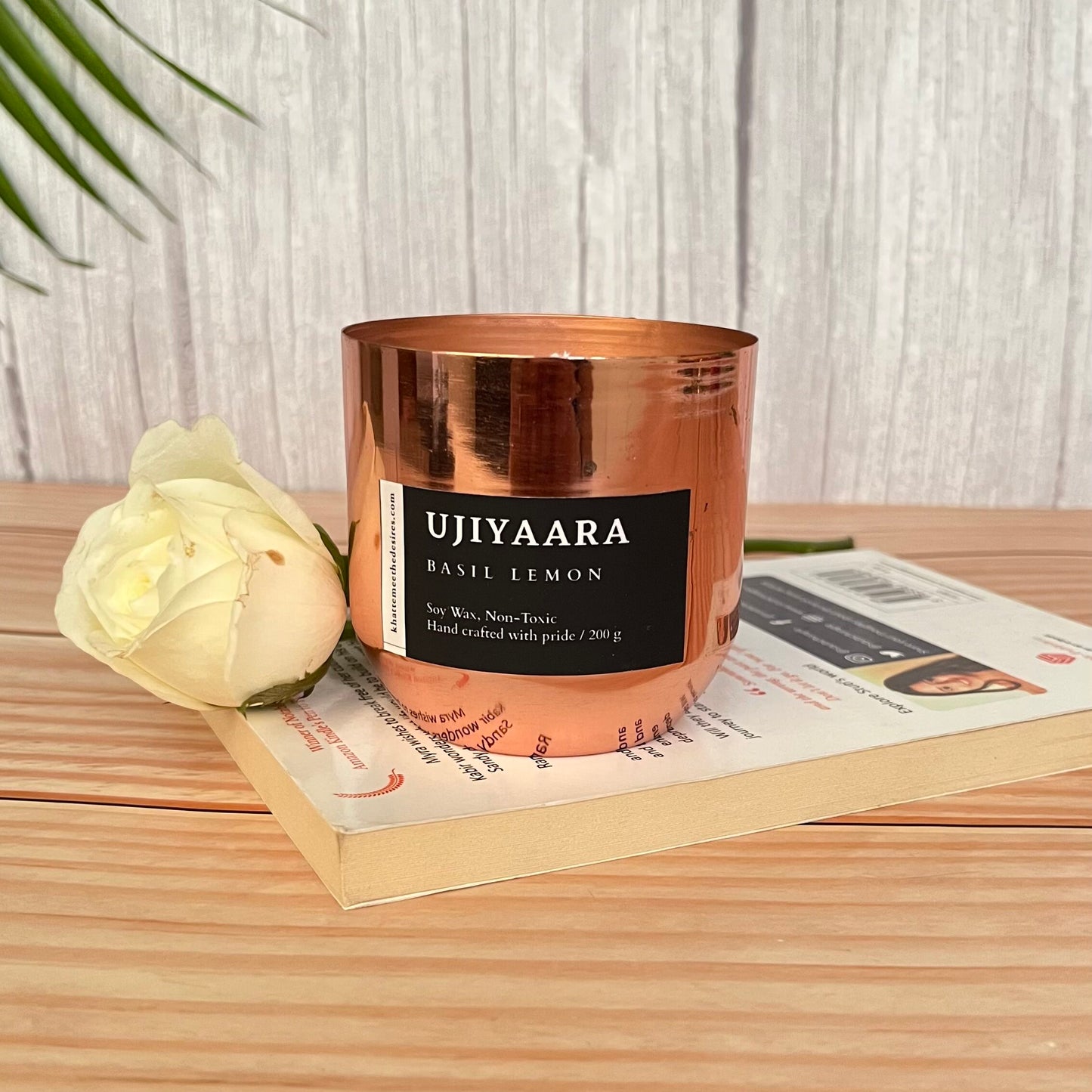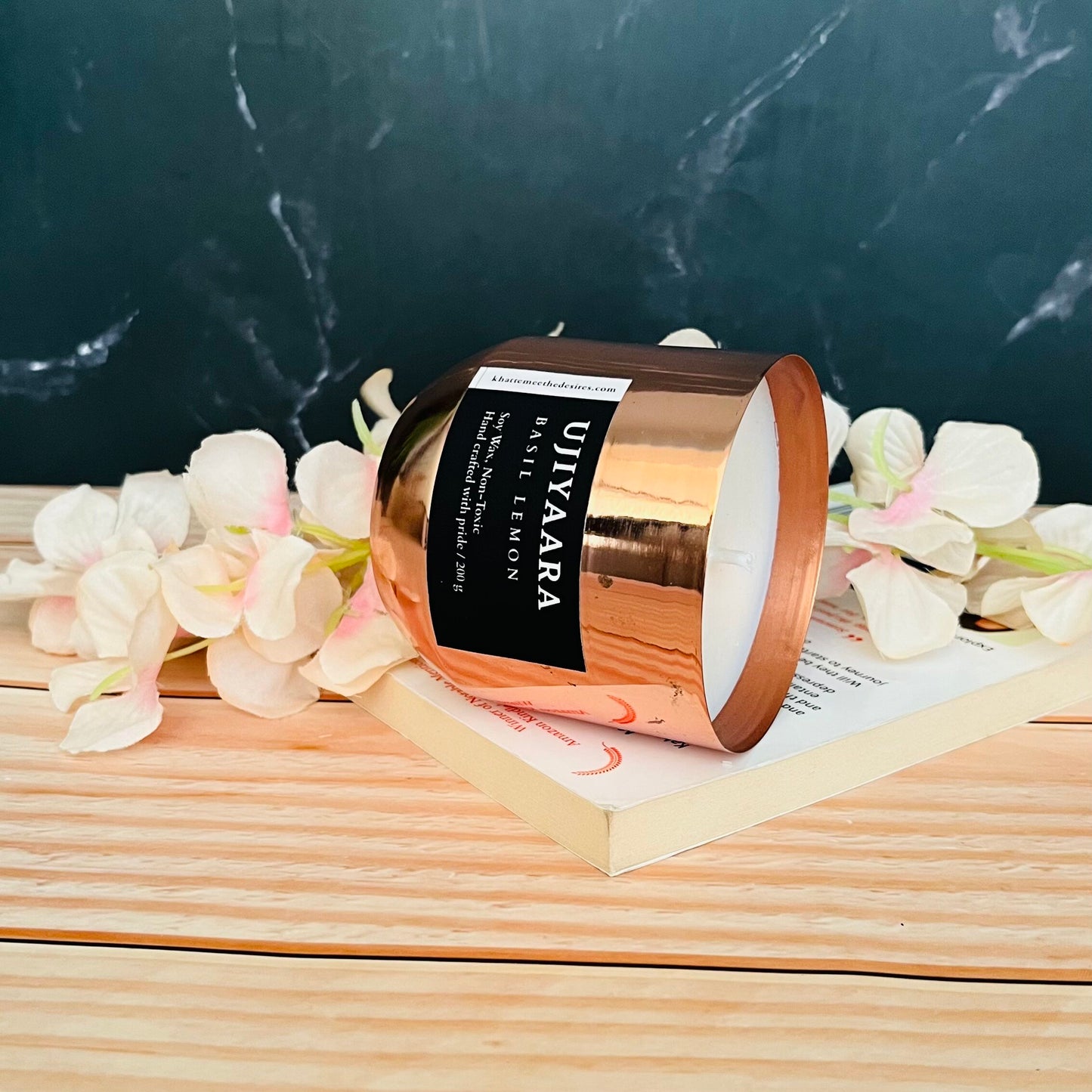 Product Description
Description

Introducing the Ujiyaara Candle, an exquisite blend of Basil and Lemon fragrances,
encased in a stunning roseold metal jar. Crafted with natural Soy wax,
this candle offers the best in luxury scented candles, creating an
aromatic experience like no other. With 200g of wax and an impressive
burn time of 27 hours, indulge in the captivating scents that fill your
space. The Ujiyaara Candle combines the invigorating notes of Basil with
the uplifting freshness of Lemon, creating a harmonious and
revitalizing ambiance. Elevate your senses with this aromatic treasure, a
perfect addition to your collection of the finest scented candles.
Details

Bottom Diameter 5.5 cm
Top Diameter 7.5 cm
Height 7 cm
Candle Weight 280 g
Wax Weight 200 g
Burn Time 27 hours